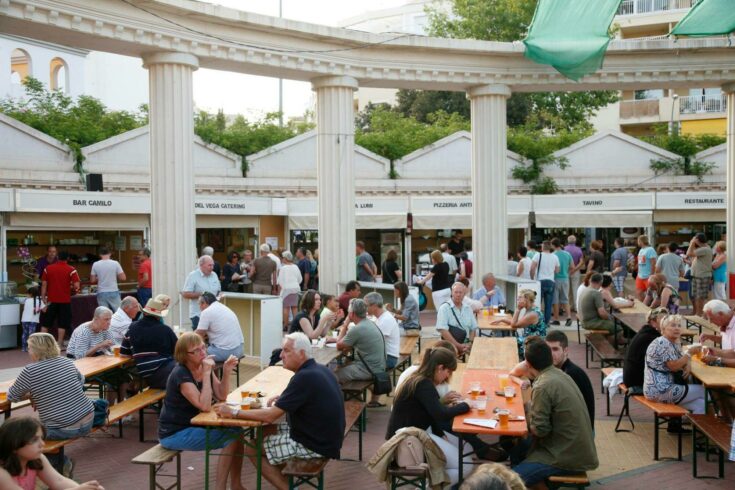 The Town Hall of Calp, from Creama-Calp, and the local Business Association (AEMCO), have organized the XII edition of Fira Calp, the Gastronomy and Commerce Fair, which is held again in the municipality, from October 14 to 16, after two years of hiatus due to the pandemic.
So Fira Calp returns, but it does so with outstanding news. The main one is his commitment to gourmet cuisine. The participating restaurants will offer more elaborate tapas and a higher gastronomic level. For this reason, this year the limit on the price of caps, as usual in previous editions, in order to offer a higher quality in the dishes offered, as explained by Paco Avargues, Councilor for Tourism and Commerce.
This year 15 catering establishments including restaurants, ice cream parlors and cocktail bars will participate, as well as 10 businesses that will exhibit their products.
Another novelty this year is the celebration of this event in October. The change of date is a request from the hoteliers of the municipality, since it was usually held between May and June. The location where this call will take place is also new, it will be in the Creativity Park. In this way, the tent installed in this location is used, which, as José Baydal, representative of the hospitality industry at AEMCO, points out, provides different advantages for the development of this event, both for the participants, hoteliers and merchants, as well as for the attendees, since It has more space for parking, a park area for children,…
Complementary Programming
In addition, in this edition a strong commitment has been made to the parallel activities that complete the program of the fair. Four concerts, wine and olive oil tastings, a literary presentation and activities designed for the youngest members of the family are planned.
Here you can listen to the interview that Litoral FM has done with Paco Avargues and José Baydal, and learn more about this event