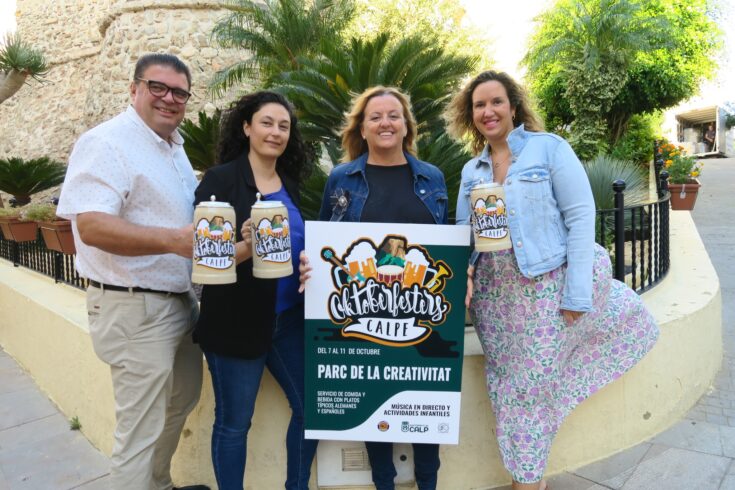 Next Friday, October 7, it starts at the park of creativity of Calp the «oktoberfest 2022«, an appointment with which to recover the traditional beer festival in the city of El Peñón and raise funds for the upcoming patron saint festivities. As explained by the president of the Festive Commission of 2023, Aroha Pineda, for five days, from 7 to 11 October, the tent located in Parque de la Creativitat will have live music, attractions for the little ones, kitchen traditional bavarian and as, beer, a lot of beer.
This is the second year that the festival committee has taken charge of this celebration, which has a deep-rooted tradition in the municipality. In fact, the town has been the site of an authentic Oktoberfest for decades, in the style of the one organized in Munich, as a result of a group of Germans living in the municipality. For the last two years, the celebration has taken on new life, but without losing its objective of having a good time around the table, toasting with mugs of frothy beer, in a good atmosphere and with dishes to satisfy the hungriest stomachs.
This is an event that is committed to German cuisine, which is why since the 2023 Festival Commission German chefs have been hired, but they will also be offered caps varied autochthonous and snacks, to reach a larger audience.
Admission is free, but reservations are recommended.