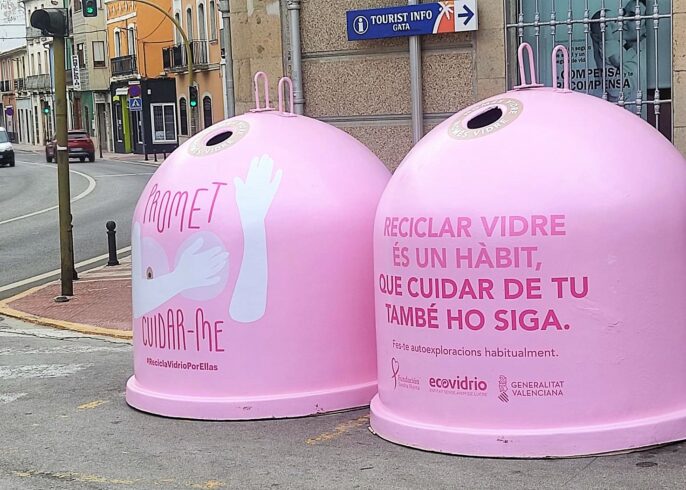 The Gata City Council has joined the campaign to Ecoglass, Recycle glass for them, on the occasion of World Day Against Breast Cancer that we commemorate every October 19. Over the next few weeks, two pink igloos will be located in Plaza de España to collect as many glass containers as possible. Ecovidrio will transform this glass deposited in the containers into a donation to the Sandra Ibarra Foundation for Solidarity Against Cancer.
Ecovidrio, the non-profit entity in charge of managing the recycling of glass container waste in Spain, is launching the "Recycle glass for them" campaign for the eighth consecutive year. An initiative that aims to mobilize citizens to recycle glass containers to care for the environment and thus contribute to a charitable cause: the prevention of breast cancer and that this year has the participation of 170 cities and towns.
According to the latest data for 2021, the inhabitants of Gorgos cat They recycled a total of 155 tons of glass containers, which means that each inhabitant recycled an average of 25 kg. Regarding the container rate, Gata has an average of 145 inhabitants per container, with a total of 43 igloos for installed glass container waste.