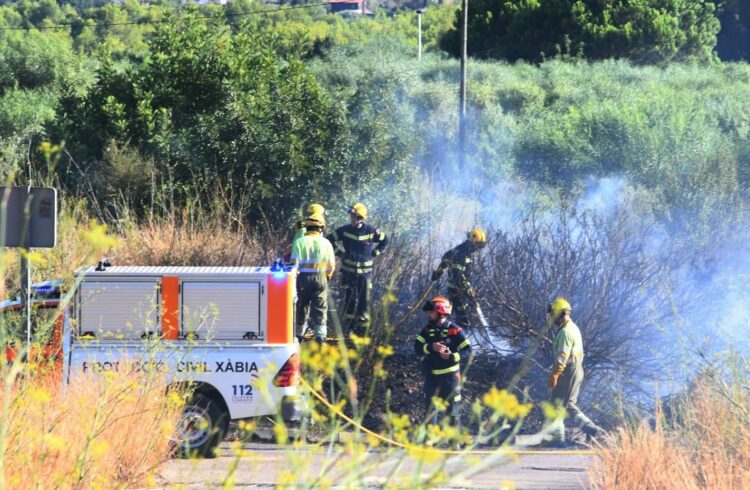 The local group of Civil protection in Xàbia has made an assessment of the forest surveillance campaigns that it maintains at Easter and summer (from June to the Pilar bridge) in collaboration with the Department of Citizen Security and Emergency Prevention.
The volunteers They have provided a total of 2,895 hours of service, mainly preventive and surveillance, some of them even at night (during Alert 3 decreed on the August long weekend).
This effort in prevention, in addition to the fact that for the first time there has been a permanent fire department in the municipality, has allowed the population to close a summer without fires.
Yes, there have been several attempts (in the Saladar, Cuesta de San Antonio area, Montgó orchards or near the Jesús Pobre highway) that could have been quickly put down, and one of containers. Xàbia volunteers have also cooperated in emergencies in other towns, such as the Tossal Gros fire in Teulada or the great fire in Vall d'Ebo, to which they traveled to cooperate in logistical tasks.
Civil Protection has joined in these months three operations to search for missing persons in the municipality, as well as in the evacuation tasks of an injured woman on the path to the Castell de la Granadella, among others. And participated in preventive services in massive and festive events, such as the Fogueres, Moors and Christians, festivals of the Virgin of Loreto or the Trixabia.
Both the Councilor for Security, Juan Ortolá, and the mayor, José Chulvi, have appreciated the important role that the group plays in the security of Xàbia and have highlighted their professionalism and predisposition to any emergency.
From the City Council they have also wanted to value the reinforcement made by the Provincial Firefighters Consortium which, in response to a local demand, for the first time has provided a fixed checkpoint to the municipality in the summer months, thus reducing the arrival time at any emergency and making it possible to stop fire outbreaks experienced before they became dangerous fires more quickly.