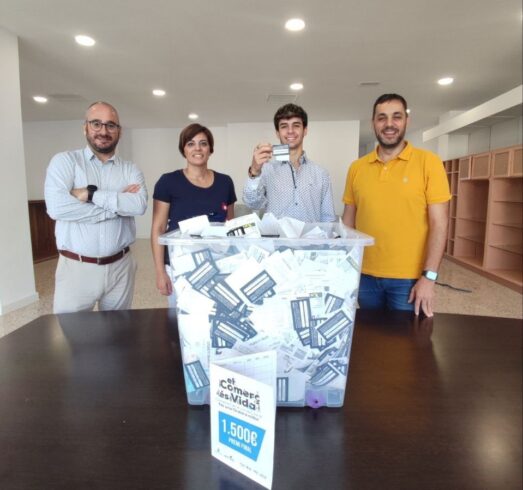 «Buying in the local trade you make a better Ondara. Commerce is life. Under this premise, the Ondara City Council, through the Department of Economic Promotion directed by the Mayor, José Ramiro, has concluded the local economic promotion campaign on October 25 Trade is life.
The campaign has been developed from June to September of this year, organized by the Department of Economic Promotion and Commerce, and which has had the collaboration of ACO, the Ondara Association of merchants and businessmen.
Today, coinciding with the commemoration of the anniversary of the Local Trade Day, the raffle has been carried out in the Youth Space, among all the people who have participated throughout these months. The winner of the raffle has been Alba Torres, who has obtained 1,500 euros to consume in participating businesses.
The local economic promotion campaign has encouraged purchases in local businesses with incentives that can be exchanged for culture, festivals and leisure in Ondara. The prize has been distributed in 150 vouchers of 10 euros to exchange for purchases in local businesses, and a single grand prize of 1,500 euros. 25,000 "scratch" tickets have been printed among the participating businesses. Among these tickets there have been pool vouchers, sports school vouchers, cultural passes and tickets for Sonafilm, San Jaime packs and direct prizes of 10 euros. In addition, all the scratch cards have had a space to enter the customer's data and, in this way, participate in the final draw of 1,500 euros that was held today.