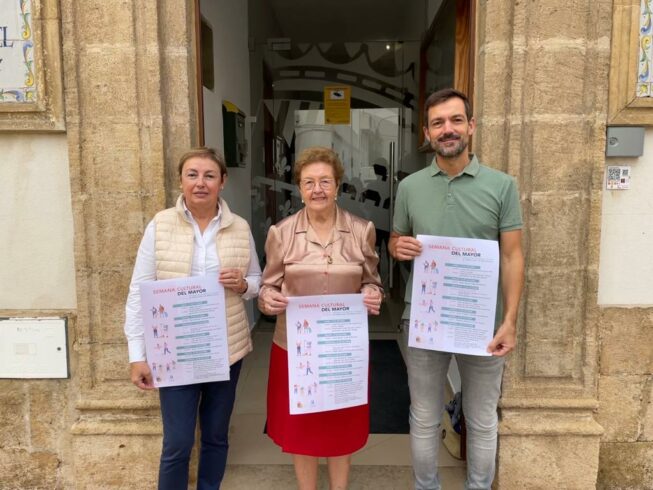 The elders of Poble Nou de Benitatxell they also have their own week. The Association of Pensioners and Retirees, with the collaboration of the Department of the Elderly, has organized, from October 17 to 23, an extensive program designed especially for them. The events begin this Monday at the Social Center with a card session and snack, and the humorous presentation of 'Versos (per)versos', by Salvador Bolufer.
For Tuesday the 18th, at 6:00 p.m. at the Social Center, there is a play that is highly anticipated by the elderly: the theater of 'Les ueles de Benissa'. On Wednesday the traditional excursion was scheduled, which this year traveled to Elx and Novelda, but it has been suspended due to lack of attendees. Instead, it has been programmed, starting at 5:00 p.m. in the Social Center, an afternoon of bingo, chocolate and mona.
On Thursday there will be an online salsa workshop by Juan Carlos Vallés at 5:00 p.m. and a performance by the Rondalla de Crevillent at 9:30 p.m. at the Social Center. Late into the weekend, on Friday, at 10:00 p.m. at the Social Center, the theater 'Fiesta' by The Seven Comedians will be performed. And on Saturday, picaeta and dance in the same center at 9:00 p.m.
On Sunday, as the culmination of the week, the big day arrives with the mass in honor of Sant Joaquim and Santa Ana sung by the Parish Choir and the traditional brotherhood meal in the Canor Restaurant.