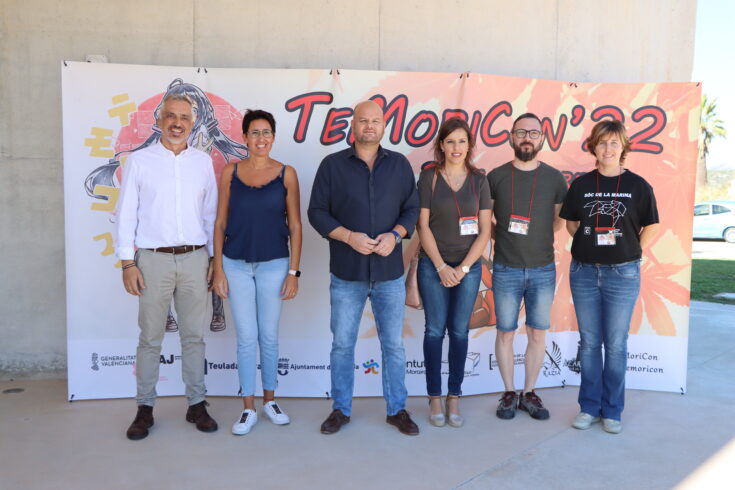 Successfully complete the first alternative leisure lounge of Teulada Moraira, TeMoricon 2022. He Auditorium Teulada Moraira This weekend it welcomed more than a thousand people who were able to enjoy the infinity of activities prepared for the whole family, from a space to play board games, to conferences on Japanese culture.
This project was born from the participatory processes of which the youth of the municipality have been a part, who proposed the actions of the I Pla Jove, approved this year, and of which said event was a part.
For its development, 14 young volunteers from the municipality have been involved; 25 people from the collaborating associations, Razia and Azarkia; as well as all the technical and service staff of the Auditorium and the Youth Department of the Teulada City Council.
The Councilor for Youth, Childhood and Adolescence, Verónica Martínez, thanked "the great participation of people from all over the region, as well as the organization and collaboration of all to make this first show a success."
TeMoricon's range of activities was made up of: five commercial stands for collectibles and board games; 19 stands for illustration and modeling artists; three food trucks; four professional cosplayers, who served as judges in the contest; four association stands, two that organized the event, and another two that energized the spaces; lectures on Japanese culture or cosplay, pokemon or anime contests; video games, live role-playing and sports activities such as archery, soft combat or quidditch, among others. In total there were 72 activities distributed throughout all the spaces of the auditorium.