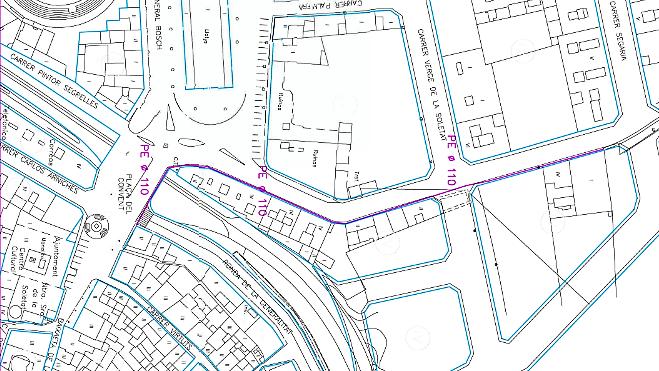 This week will start plays for the renewal of the drinking water network on El Verger street, promoted by the City Council of Ondara. The network will be renewed on the east side of the street, which is the one with an obsolete network and with problems of leaks and pressure.
The total budget for the work is €38,864.46 (VAT included). The works are partially subsidized by the Ministry of Agriculture, Rural Development, Climate Emergency and Ecological Transition within the aid to municipalities for the execution of works in the field of water supply, sanitation and defense against floods with a contribution of 28,729.72 euros ; the rest will go in charge of the City council of Ondara.
The Ondara City Council considers that the works are necessary to eliminate the supply problem, cuts for repairs, flow and insufficient water pressure in El Verger street. This network is made up of 60mm fiber cement pipes, which are totally insufficient. The poor conditions of this drinking water network affect a total of 32 street dwellings (approximately 70 people), in addition to shops and businesses in the area.