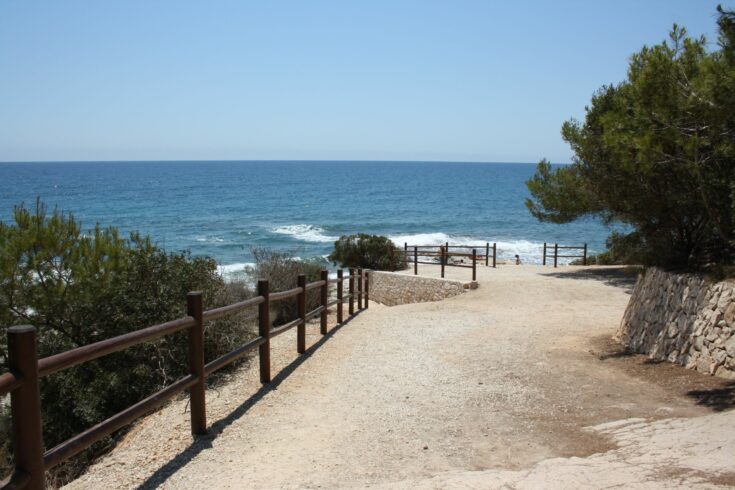 A company has shown interest in developing an area of the Cala Pinets on the coast of Benissa. A sensitive space of high ecological value, but which nevertheless lacks protection, since in the current PGOU, that of 82, and in the annulled one of 2003, it is classified as consolidated urban land. An area that is part of the Partial Plan of La Fustera, where the owner of this land intends to build a hotel and homes.  
The promoters of the project have presented their idea to the Benissero City Hall and are planning to sign a urban management agreement, actually in public exposure. In the agreement in question, as explained by the mayor, Arturo Poquet, it is proposed, in exchange for the construction of these buildings, that the owner of the land assign 16,000 square meters of green area on the front line, free of charges, which would allow, according to the mayor, to give continuity to the Ecological Walk. Uniting in this way, insists the municipe, the 4 linear kilometers that Benissa has in its coastal area.
Poquet, who recognizes the sensitivity of the area where it is intended to be built, undertakes to review the project carefully before responding to the proposal. But it indicates that, if the project conforms to the urban regulations, the City Council will have no choice but to approve the license to carry out the works.
Claims period
However, the mayor points out that both the agreement and the subsequent environmental evaluation will be exposed to the public, so that the residents present the allegations that they deem appropriate.