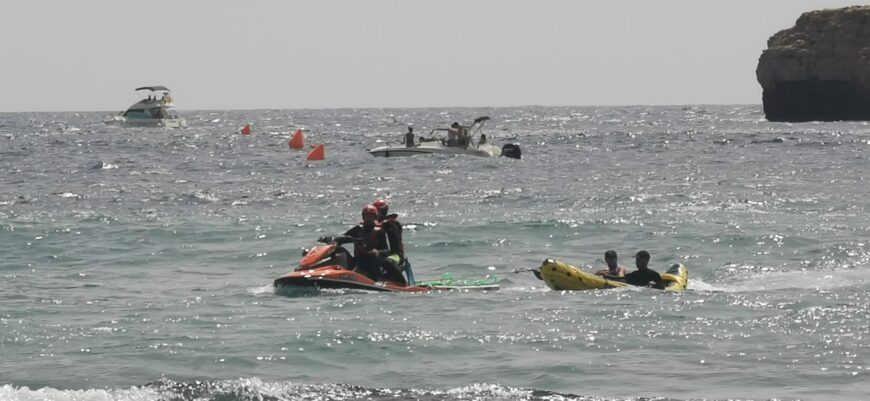 The council of Beaches of Xàbia has presented a balance of the summer season once the surveillance and lifeguard service ended on October 12. From Red Cross, which is in charge of this assistance, emphasize that it has been a quiet summer, with very favorable weather forecasts and practically no jellyfish. This has favored a decrease in health care and rescues for bathers. The most positive fact is undoubtedly having managed to overcome the entire season without having to regret any death in bathing areas.
Globally, the rescue and surveillance team has carried out a total of 2,139 services, of which 1,615 correspond to health care (736 for injuries and another 314 for jellyfish stings).
At the level of assistance at sea and rescues, 174 have been carried out, of which only 18 correspond to bathers on the beaches. The vast majority are linked to the use of floating devices: 40 paddle surf users, 12 in inflatable kayaks, 37 in rigid kayaks, and 6 on scooters. Assistance has also been provided to 50 people in boats (with severe dizziness or polytrauma) and evacuated 11 shipwrecked as a result of the sinking of their boats.
Those in charge of beach safety stress that this type of intervention continues to rise significantly season after season due to the proliferation of active tourism companies and the popularization among private users of this type of leisure activity in the aquatic environment.
By areas, requests for help are centralized especially in the coves: 60 in Portitxol, 34 in Granadella or 29 in En Caló, followed by the area around Arenal (26), and even more anecdotally Cap de Sant Antoni (7), la Grava or Muntanyar (6), Cala Blanca (5) or the closed Ambolo (1).
Other services carried out throughout the summer have been 228 assistance to the adapted bathroom for people with reduced mobility or functional diversity, 109 emergency ambulance transfers from the beaches to hospitals and 13 locations of missing persons.
The Department of Beaches, directed by Toni Miragall, has also closed the season for access control to the coves.