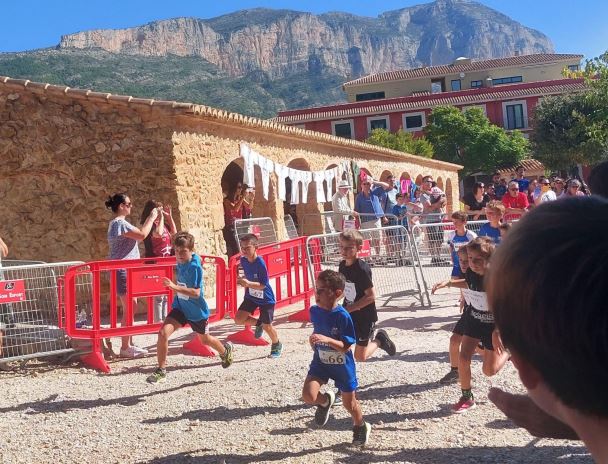 With the new school year already underway, the competitions of the Regional League of the Marina Alta with a total of 14 sports modalities: Athletics, Badminton, Basketball, BTT, Chess, Futsal, Rhythmic Gymnastics, Karate, Multisport, Swimming, Padel, Valencian Ball, Tennis and Volleyball.
In this new season the towns of: Benissa, Calp, Dénia, Benitachell, El Verger, Els Poblets, Gata de Gorgos, Jesús Pobre, La Vicaría, La Vall de Laguar, La Xara, Murla,
Ondara, Orba, Pedreguer, Pego, Teulada Moraira, Jávea and Xaló.
Last weekend the Regional Athletics League began with a new test that was held in Jesús Pobre. The rest of the competitions start this weekend.
Beginnings of the Regional League of the Marina Alta
The Regional League of the Marina Alta was born in 1994, embracing the 94/95 sports season. Several people responsible for sports in their towns started this initiative with the spirit that all towns in the region could enjoy a continuous competition.
The number of entities that each one had would not have allowed them to play a local competition in their town and that is why they were bound to go directly to the competition that was organized from the Ministry.
This project has continued over the years and has been consolidated, counting in its latest edition with more than 2,500 participants between the ages of 6 and 18 who thus find a quality response to practice their favorite sports, with quality competition.