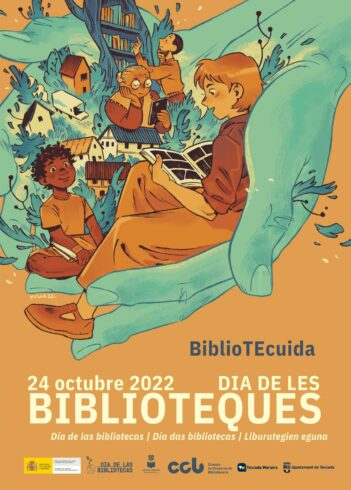 From the Teulada Municipal Library and the Moraira Reading Agency, on the occasion of the celebration of the International Library Day, the visit of the writer Milagros Bisquert Salvá and the illustrator Carmen Ivars Jiménez to CEIP Cap d'Or in Moraira and CEIP Sant Vicent Ferrer in Teulada has been organized.
In this way, the author and illustrator of The secret of the mountains They make this children's story based on nature and the mountains of the municipality known to the little ones, giving the schoolchildren a little book.
In each session, the librarians also explain the advantages of becoming a member of the library, invite people to get a library card, Public Library of Valencian Libraries and explain how to take books home to read, among other functions. The rest of the primary school students from both centers will be visiting the libraries throughout the week.
It should be noted that The secret of the mountains is edited by the Cultural Association Friends of Teulada and has the collaboration of the Department of Culture of the Teulada City Council.
In this regard, the councilor of Culture, Héctor Morales, has stated that "it is a beautiful way to celebrate the anniversary and even more so within the library".
The Teulada City Council encourages citizens to enter the world of reading, taking advantage of the cultural spaces and services offered by Teulada Moraira. It is important to see libraries as places of discovery, as they allow us to connect with other people in the community and with the great universe that is hidden behind the pages of a book.