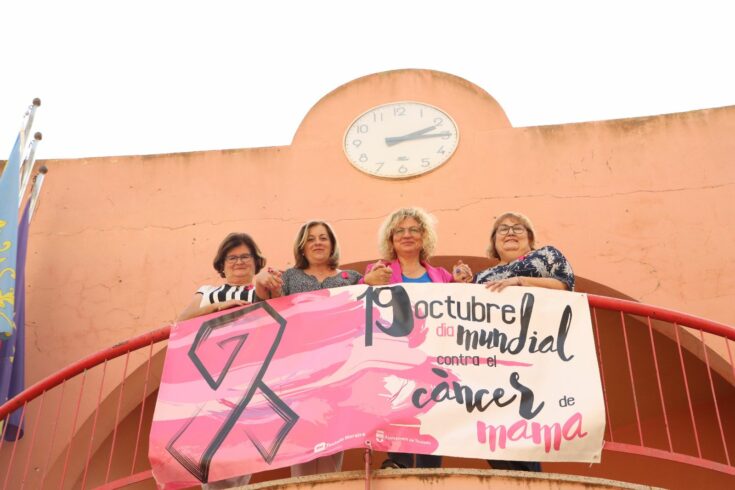 Teulada City Council and different associations and entities of Teulada Moraira come together to commemorate the Day against breast cancer organizing a series of events in support of the cause.
Among them, a course and solidarity march charity for this Sunday, October 23, whose proceeds will go to research into the disease. Those interested in collaborating may register online, until October 21, at www.somesport.com; and in person, until today, October 19, in the shops 'Regalos y muebles Vicente Ferrer', 'Carmen, clothing and accessories' and 'Entrefils'.
This event has been organized by the Teulada Moraira Against Cancer Association, in collaboration with the Corremundos Athletics Club, the Teulada Housewives Association and the Teulada City Council.
The collection of solidarity locks of hair, to contribute to the creation of solidarity wigs. In the month of March, hair collection boxes were taken to all the hairdressers in the municipality in order to collect the locks for today. More than 30 locks have been donated.
The Councilor for Health, Susanne Katzgrau, has delivered the locks of hair collected to the Teulada Moraira Conta el Cáncer association, for their subsequent donation to a solidarity wig factory.
"I want to thank all the hairdressers in Teulada Moraira for their altruistic collaboration and for the solidarity and empathy of the citizens of the region", commented Katzgrau.
The mayor has also highlighted the importance of this day "illuminating our public buildings in pink for all the women who have fought and are fighting the disease."