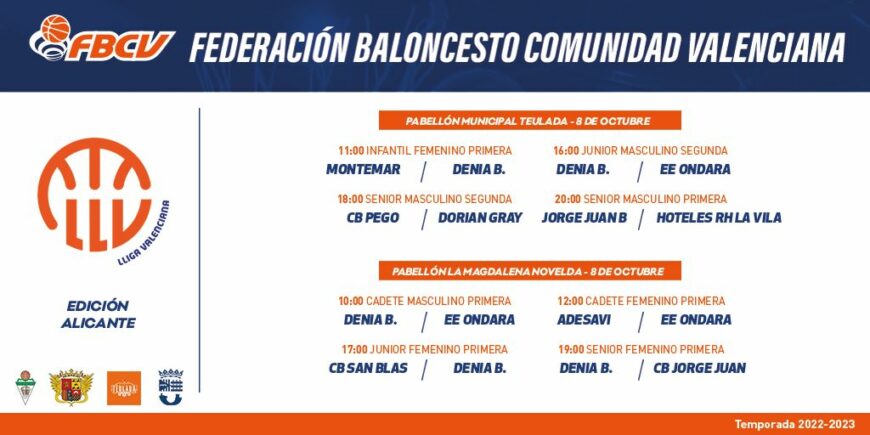 After having already met the winners of the national categories, the Valencian Basketball League 2022 will continue giving champions this weekend with the dispute of the Finals in Senior, Junior, Cadet and Children.
In the province of Alicante, Teulada Moraira will be, this Saturday, October 8, one of the hosts of the final of the League. The Basketball Federation of the Valencian Community has chosen the town, together with Novelda, to finish the 2022-2023 season.
The game hours in the Teulada municipal pavilion are as follows:
11:00 a.m. Infantil Femenino First: CA Montemar-San Blas – Denia Bàsquet 09.
4:00 p.m. Junior Men Second: Denia Bàsquet – Escoles Esportives Ondara.
6:00 p.m. Senior Male Second: CB Pego - Dorian Gray CB Ondara.
8:00 p.m. Senior Male First: CB Jorge Juan B Tártaros Gonzalo Castelló – Hoteles RH CB La Vila.
The Councilor for Sports, Luis Caballero, wanted to welcome the players in advance, wishing them good luck this weekend. "It is an honor to host an event of such relevance to the world of sport", added Caballero.