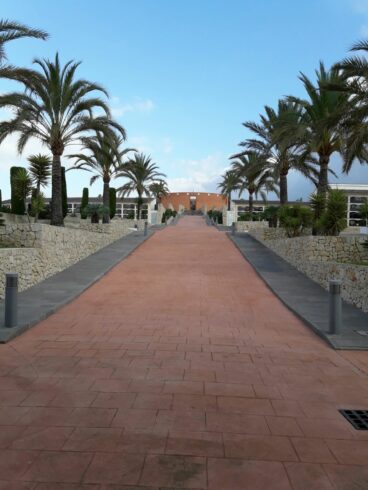 Everything is ready in the cemeteries of the region to receive tomorrow, Tuesday, the foreseeable avalanche of people, who, as is customary, will come to honor and remember their deceased. Tomorrow is November 1, day of All Saints. Date on which a continuous trickle of people is expected in the different Campo Santos of the Marina Alta. A neighborhood parade, which has already started this weekend, to clean and decorate the niches of those who are no longer with flowers. This is a Catholic tradition with which to celebrate that the deceased have overcome purgatory, have been sanctified and enjoy eternal life in the presence of God.
In some cemeteries, those that are furthest from the urban centers, as is the case of Benissa, the city council, has set up a transport service for today October 31 and tomorrow November 1. In addition, as is customary, on All Saints' Day, a mass will be celebrated in the Campo Santo de Benissa. It will be at 10:30 in the morning.
Also in Teulada, facilitate the access of its neighbors to the cemetery, with a special bus service from Moraira. The departure time is at 11 in the morning in front of L'Espai la Senieta and return to the town of Moraira at 1:30 p.m. In the afternoon, this service will also be offered, the departure from Moraira at 3:30 p.m. and the return from the municipal cemetery at 6:00 p.m.
Music in the Cemeteries
In the case of Calp, from the town hall, has programmed for tomorrow, All Saints Day, in the same municipal cemetery two classical music concerts, at 11 a.m. and 5 p.m. with the "Entrecellos" Duo formed by Raquel Lozano and Gustavo Canet.