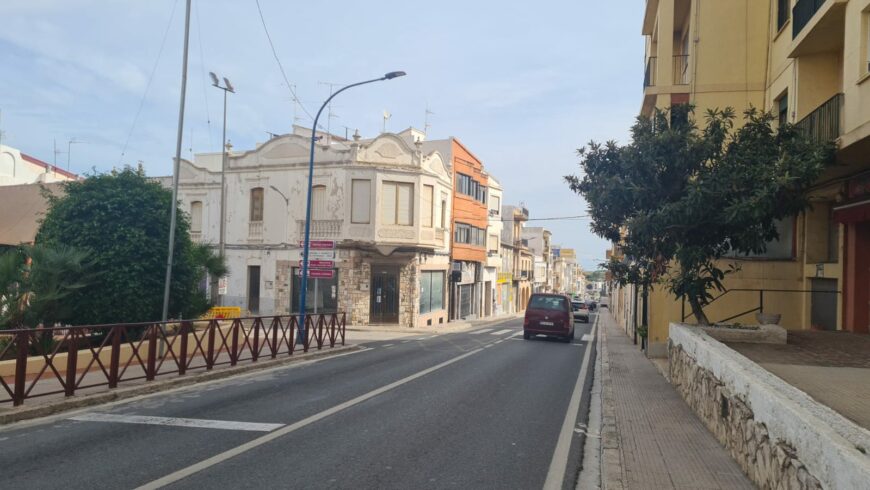 Benissa will launch, at the request of Reboot, a citizen participation process so that the residents of the town themselves are the ones who determine the future of the Avenida del País Valencia. This was approved unanimously in the last plenary session called by the city council, after debating a proposal for Reboot Benissa. The mayor of the formation, Carmen Giner, defended this initiative, making it clear that the people who inhabit a territory are the ones who really suffer the works and know the needs and the day-to-day reality of a place. Giner recalled that after the variant was opened to circulation, and once the crossing to the N332 is disaffected by the Ministry, it will be necessary to decide what to do with this vial. A key decision for the future of the municipality, as the councilor insisted.
From reboot consider it essential to reflect on what is really wanted for this avenue and what opportunities it will bring to Benissa. A reflection in which all social agents should participate, according to Giner's insistence.
The process
From Reiniciem Benissa they propose a transversal process of participation, with the advice of professionals. That some bases be approved for a contest of architectural ideas on the future of this road. And that of all the pre-projects that compete, three are selected and that a popular vote, in which the residents of the municipality over 12 years of age can participate, choose the project that is finally executed.
Discrepancies from the executive
From the executive, councilor Isidor Mollà, responsible for Territorial Strategy, assured that the city council has been working on a specification for the last 6 months so that multidisciplinary teams can make proposals from the Bar Frau roundabout to the access roundabout to Xaló, it is also intended to take into account the pedestrianization needs of the new city hall and Plaza Jaume I. A process similar to that of the Advocat cove, according to the mayor. And although Mollà acknowledged that it was a good idea for the final decision on the future of Avenida del País Valencià to be based on the opinion of the residents, he does not share with Reiniciem the idea that this process be carried out from the outset, because according to the councillor, it will lengthen the entire process.
Both Compromís and the Socialists considered the need to first know what the public wants before designing a preliminary project for this road, noting that the participatory process must be prior to the ideas contest.
Giner recognized that the technical part must be left in the hands of the experts, but these technicians must first know what interests and needs the neighbors have. And even if the process is longer, it will be possible to give a real answer, attend to what people want and cover their needs.
The proposal was finally approved with the favorable vote of the entire municipal corporation.