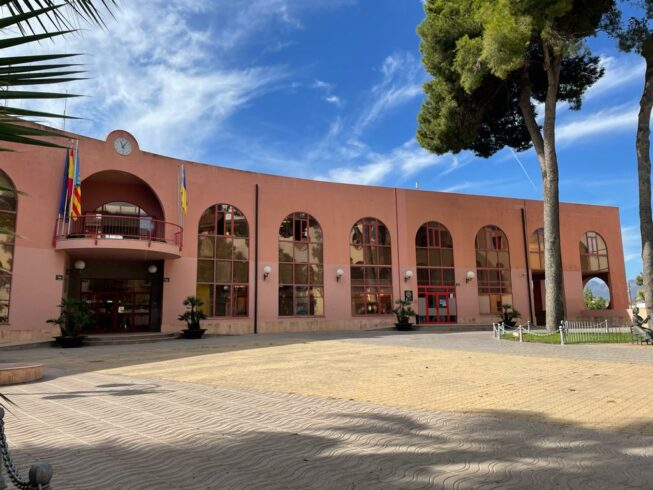 With the aim of giving a boost to the daily management of the government team, the mayor of Teulada Moraira, Raúl Llobell, has restructured the delegations in accordance with article 43 of the Regulation of Organization, Operation and Legal Regime of Local Entities.
According to article 11 of the Statutes of the 'Fundación de la Comunitat Valenciana Auditori Teulada Moraira', the mayor-president and the delegated councilors of Culture, Finance and Tourism will be permanent patrons, by reason of their position.
"This is the main reason why the delegation of the council of Tourism, due to the resignation of councilor Alejandro Llobell Dalmau as trustee of the Foundation with the council he led, since he is essential to represent on the board of trustees as he is one of the main engines of the foundation. Thus, the Department of Tourism is now managed by Councilor Susanne Katzgrau", stated Raúl Llobell.
In addition, other delegations have been restructured, such as Citizen participation, which happens to be managed by the Councilor for Fiestas Rosana Caselles, "since associations and festivities go hand in hand in daily work and this is a way of improving coordination and management between the administration and citizens."
For the same reason stated above, Urban Image and Quality will be managed by José Antonio Bisquert, Councilor for General Services, as well as the Agenda 2030 by the Councilor for the Environment, Luis Caballero, since the functions of these departments are interrelated and share the same objectives.
In a schematic way, the delegations affected by the restructuring would be distributed as follows:
– Alejandro Llobell Dalmau: Omic, SIT, Agriculture, Livestock and Fisheries.
– Rosana Caselles Llobell: Citizen Participation, Festivals, Development, employment, commerce, SMEs, Equality and Education.
– Susanne Katzgrau: Tourism, European Funds, Health, Heritage and cadastre and Civil marriages.
– Luis Caballero: Agenda 2030, Sports, Environment and Beaches.
– José Antonio Bisquert: Image and urban quality, General Services, Public Buildings and markets, Environmental and Activity Licenses, Organization and New Technologies.