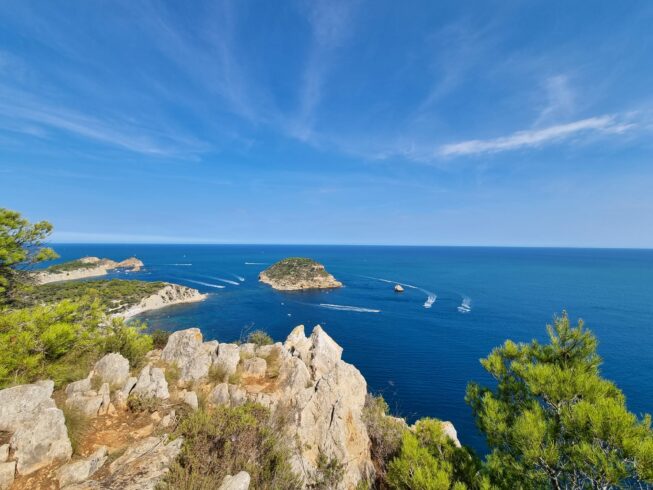 The Museum of Xàbia and the University Institute for Research in Archeology and Historical Heritage of the University of Alicante, will begin this October the first campaign of archaeological excavations in the portitxol island. This intervention is part of a General Research Plan, approved by the Ministry of Culture, which will last four years.
The project is possible thanks to the financial backing of the Town Hall of Xàbia, as well as the collaboration of the CIRNE Foundation and the Pons family, owners of the island.
The island of Portitxol is a rich archaeological site, with documented occupations from the end of prehistory to the 19th/20th centuries. Even so, it was in late-ancient times, between the 4th and 5th centuries, when the island was most intensely inhabited, coinciding with the moments of great commercial activity attested by the numerous anchors found on the seabed of Portitxol, as well as by the exceptional discovery of the treasure of gold coins made last summer.
All this wealth led to the start of the protection process for the island in 1980, which was declared a BIC (Asset of Cultural Interest) in 2018, despite the fact that due to administrative problems the file was reopened in 2022.
The work of this first campaign will be carried out between the months of October and November and will consist of an intensive archaeological tasting of the entire surface of the island and the carrying out of four archaeological surveys located in places where there appear to be ancient structures, located in the highest and flattest area of the island. At the same time, some underwater immersion will be carried out to clarify and recover some archaeological materials located in the previous underwater campaigns carried out in Portitxol.