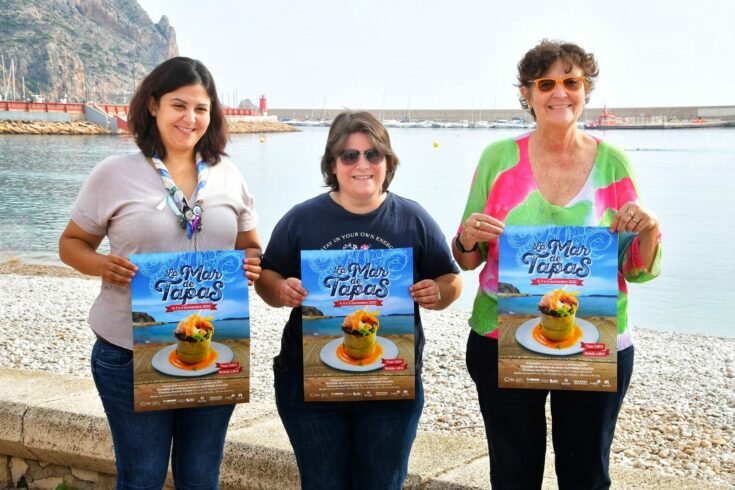 The gastronomy more sailor returns to Xàbia by the hand of The Sea of Tapas. The Association of entrepreneurs of duans recovers this revitalization action during the weekend of November 4 to 6 with the participation of 15 neighborhood establishments that will present their best snacks in a tapas route through the port's hotels.
The president of Xàbia Port, Cande Ros, has detailed that the event will start on Friday afternoon, will continue on Saturday at lunch and dinner hours and on Sunday at lunch. The tapas will have to be made with seafood as the main ingredient and will be priced at 2.80 euros per ticket. There will also be a special price for drinks and even a dessert proposal.
As entertainment, there will be an author's craft fair all three days, ambient music and children's activities on Saturday and Sunday morning. As a special proposal, the one offered by the Juniors of Duanes, who this year celebrate their 40th anniversary, and have wanted to get involved by organizing a kind of family gymkhana entitled "La carta perdida de Sorolla" with which young and old can have fun, has explained Maria Buigues. It will be on Saturday, starting at 5:00 p.m. on the promenade.
The Councilor for Economic Development and Duanes, Marta Bañuls, has been excited that the port recovers this fair -it is its ninth edition- after a two-year hiatus. Bañuls has highlighted that the weekend from 4 to 6 Duanes will have a lot of activity since in addition to the gastronomic offer there will also be music and children's activities and some of the activities programmed at the Xàbia Negra festival, such as literary vermouths or presentations.
Both from Xàbia Port and from the Town Hall they have encouraged the entire population and visitors to take advantage of this agenda to enjoy Duanes and all its attractions.