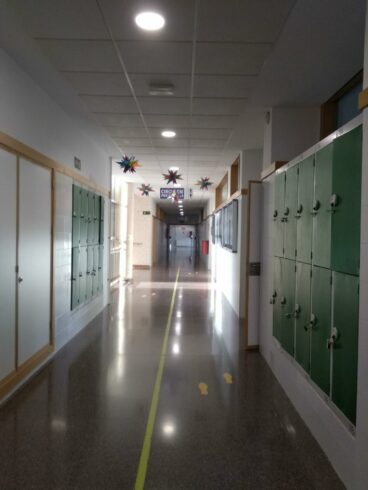 Today is a day of strike. The students of the IES of the region join the demands for the Mental health And they don't go to class. This has been confirmed by the students who can go on strike IES Josep Iborra from Benissa or of Ifach Institute of Calp.
As they warn from the students union, convener of this general strike at the state level, anxiety and eating disorders, depression, or suicide attempts are part of the daily life of many young people. With this strike, the students intend to call attention to the authorities and society in general about this situation.
A strike with which to demand a crash plan that increases the economic and human resources to combat this problem.
With this protest, the Student Union warns that public health is overwhelmed. The organizers of this strike point out that receiving psychological care in public hospitals has become an obstacle course, with very long waiting lists and centers without enough specialized mental health personnel.
Lawsuits
The student union demands a crash plan, which should mean an increase in mental health resources to reach at least 15% of total health spending (currently it is 5%), as well as the creation of thousands of psychology and psychiatry positions in Primary Care, in hospitals , and in schools, institutes and public faculties. And include sexual, emotional and suicide prevention education in the study plans.