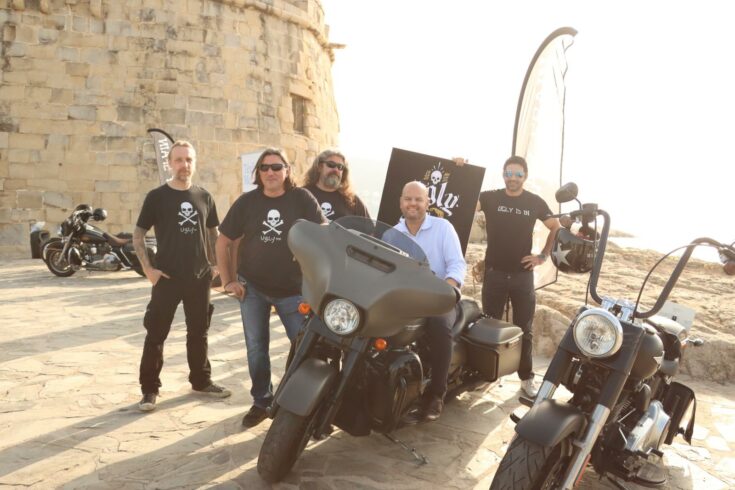 He II Ugly Day, a international rock festival and solidarity, will be held on November 19 and 20 in Teulada Moraira. It was created with the purpose of raising funds to carry out a solidarity action in the La Fe University and Polytechnic Hospital of Valencia.
Manuel Reig, secretary of the Ugly MC euro Chapter, has assured that "this event pursues the same objectives as last year but, this time, allocating the collection to the ICU and pediatric emergency areas. Sensitive spaces that require graphic interventions to make the time that child patients spend there more bearable. It is a more complex task but, without a doubt, wonderful".
In this edition, as they did in 2021, the students of the school Barreira Art + Design, will be in charge of setting the scene for the ICU spaces and the Pediatric Emergencies of La Fe. It should be noted that the event has also been presented at the center's facilities, with the aim of reaching the largest possible public.
The representatives have highlighted new activities for this edition such as a special effects circuit with vehicles and more gastronomy stalls and live music throughout the day. "All types of drivers are welcome at this event, not only locally but internationally," they have remarked.
The entrance to the festival is totally free and it will take place on the Paseo del Senillar in Moraira, on Saturday from 1:00 p.m. to 2:00 a.m. and on Sunday from 9:00 a.m. to 6:00 p.m. Performances by Jimmy Cornett & The Deadmen, Game Cover, Antonio Jamás, Shamrockers, Laurence Archer LA Roxx and Sissix have already been confirmed. There will also be a meeting of motorcycles, classic cars and children's games.
For his part, the mayor of Teulada Moraira, Raúl Llobell, thanked the work of all those who have made it possible to carry out this event again, highlighting that "our town is proud to be able to participate and collaborate in this type of solidarity event that meets in order to make the time of child patients and their families in the hospital more bearable".