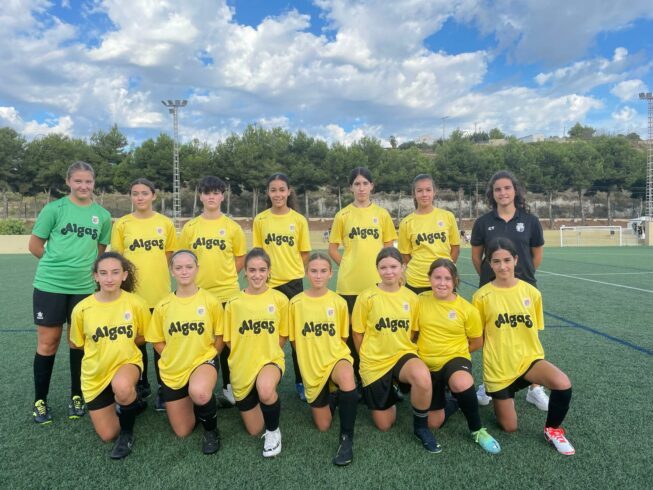 He Women's Football makes its way and consolidates in El Poble Nou de Benitatxell. The Municipal Grassroots Football School has created a team made up entirely of girls from the category Childish (12 and 13 years old), with Carmen Torres from Poblera as coach.
The initiative arose from several girls from the school, who began to mobilize so that this team could be formed. "They were the ones who began to move to find more interested girls to complement the team. We thought it was a great idea and we began to contact the schools in the municipality and the surrounding area so that they could reach out to all the families about this project", explained the director of the soccer school, Celso Alcázar.
The team already has 12 players, but they hope to incorporate more members, at least 16, in order to play in the Valenta Autonomous League of the Valencian Football Federation.
From the Department of Sports they make an appeal. "We encourage all girls with a passion for football and team sports to join this wonderful project," said the Councilor for Sports, Toni Colomer.
For his part, the mayor, Miguel Ángel García, stated that the team has the full support of the City Council and has stated that the intention, if there is participation and commitment, is to continue the initiative. "We would like the girls of El Poble Nou de Benitatxell to have the opportunity to continue playing in higher categories and that after Infantil they continue in Cadet, Juvenile and, finally, to be able to have a female Amateur team".