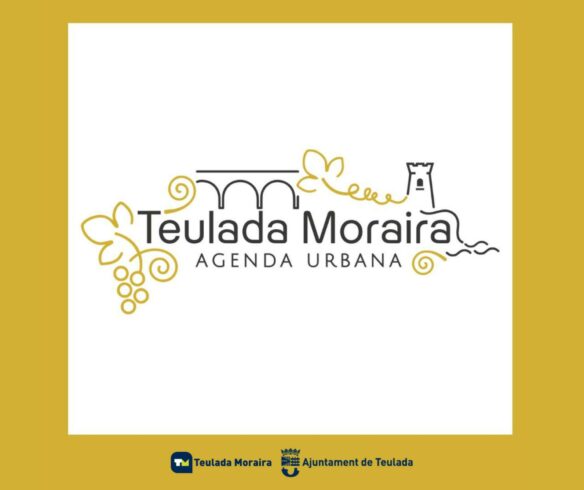 During the last few weeks, various coordination meetings have taken place between the Departments of Urban Planning, Environment, Culture, Tourism and Social Services of the Teulada City Council and the technicians of the Eurovértice consultancy to advance in the definition of the Urban Agenda.
In these meetings, diagnostic data has been obtained and the communication strategy has been defined to formalize the next participation activities. In addition, the logo that will represent the Urban Agenda for Teulada Moraira. With this new symbology, it is intended to represent the union between all the spaces of the municipality that form the local heritage, with its agriculture and its landscapes.
The importance of this document lies in achieving a more sustainable municipality prepared to face climate change, more equipped and accessible, better planned, more egalitarian and more adapted to new technologies.
For this project it is essential to have the participation of the inhabitants of Teulada Moraira, since they are the best connoisseurs of the weaknesses, threats, strengths and opportunities of the municipality.
For this reason, a Motor Group will soon be created made up of residents of the municipality who want to collaborate voluntarily in the preparation of the Urban Agenda of Teulada Moraira.
The first participatory activities that residents will be able to attend will take place in November. On the one hand, the first meeting of the Motor Group will be formalized with a municipality diagnosis activity next thursday november 3 in the afternoon.
Later on, a neighborhood walk will be proposed in Teulada and Moraira on 12th of November in the morning where the citizens will be able to reflect on key spaces while the drafting team collects the suggestions.
On the other hand, a citizen participation survey will be launched with key questions for the diagnosis. This survey will be available online and offline supported by a mobile office.
The Teulada City Council encourages all residents of the municipality to be part of this project by participating actively. You can register for activities in this form: https://forms.gle/LatZQ6YpQieJKViq9
The Teulada Moraira Urban Agenda website will soon be launched, where the progress of the process can be followed and where the citizen survey will be posted. More information is available on the City Council website and on its social networks.
The Councilor for Town Planning, Héctor Morales, has encouraged all citizens "to participate in this improvement project for Teulada Moraira, since citizen collaboration is key to developing initiatives that adapt to the reality of our municipality."