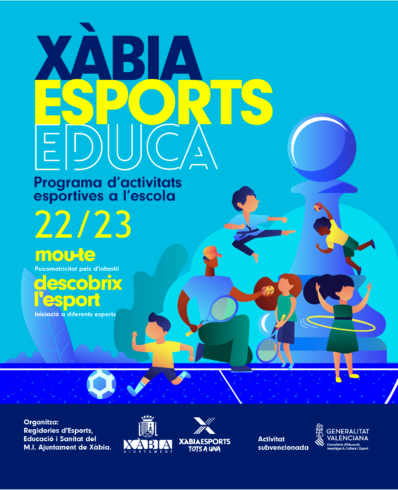 He Town Hall of Xàbia The program of free extracurricular activities in the schools of the municipality that was activated when the centers adapted to the continuous day continues for one more year.
The initiative, in which the Departments of Education and Sports collaborate, is available to students who stay in the dining room and allows them to complement non-school hours (between 3:30 p.m. and 5:00 p.m.) with the activity that, by age, assign them the center.
From the area of sports if offered psychomotricity to infant students, while in primary there are modalities such as artistic gymnastics, rhythmic gymnastics, judo, chess, handball, athletics, soccer and basketball. For this, the program Xàbia Esports Educates It also has the collaboration of different sports clubs and entities that travel to educational centers to promote and make sports practice available to younger boys and girls as well as the acquisition of healthy habits.
The sports councilor, Alberto Tur, added that this year as a novelty, learning in the TradiJocs patios (traditional and popular games such as spinning tops, sambori, marbles or bowling) has been added to the offer. In addition, within this program there will also be days on nutrition and sustainability so that the little ones can learn and acquire knowledge of these two areas in order to apply them on a day-to-day basis.
For its part, the Department of Education contributes three workshops: one of them to enter the world of theater or storytelling (according to age), another focused on learning social skills and finally, one of writing and layout in which you learn to edit a magazine, explained the mayor Montse Villaverde.