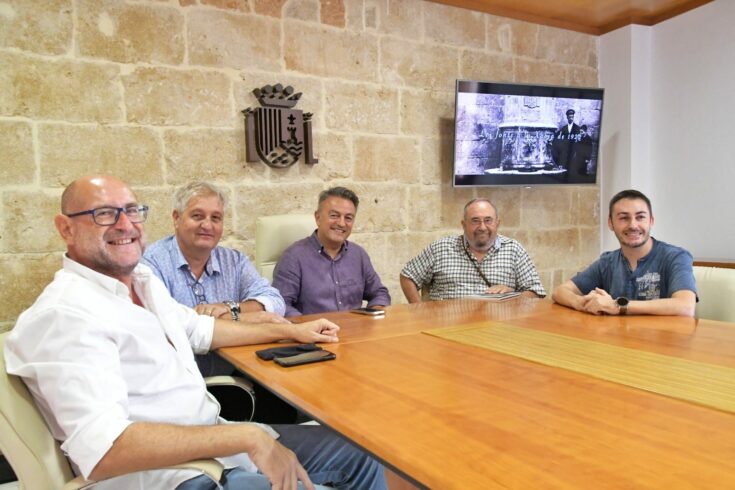 The water history of Xàbia write a chapter of great symbolism this year. November 4 marks 100 years since the town inaugurated its first distribution network. In 1922, with a City Council with hardly any resources, it was the interest of the then mayor, Jaume Casabó, the work of the working class and the donations of numerous taxpayers that made it possible to open a small water network that supplied six sources distributed throughout the municipal area. , a laundry and drinking trough next to the spring well, the "Pou Nou", next to the Gorgos river.
Casabó earned the nickname of the "mayor of the aigües" and the town of Xàbia celebrated this modernization for days, which had a great impact on the daily life of the residents, who until then had to move to wells located outside of the town or to the cisterns and cisterns of the country houses.
To commemorate this centenary, Amjasa has published the book 'L'Aigua a Xàbia, Les fonts de la Vila', written by Antoni Espinós. A publication that recalls what the creation of the fountains meant and the role they played from Casabó himself to Vicent de Gràcia, among others. It also details the popular festivities that accompanied the inauguration and recovers the leaflets that the floats launched about this event.
The book has been printed on recycled paper at Imprenta Botella and will be presented on Friday, October 28, at 8:00 p.m., at the Casa de la Cultura. That same day the commemorative documentary commissioned by the Municipal Archive will also be released, which includes testimonies from people from Xàbia such as Bartolomé Bas, the Fina and Gloria Gasent sisters, Reme Berenguer, Magdalena Marí, Pepe Cardona and Antoni Espinós who remember how these sources changed life and how they have evolved and accompanied the different generations.
Another of the actions being carried out within the framework of this centenary is to rehabilitate some of the oldest fountains, such as the one in the church square or the Loreto fountain. From Amjasa it has also announced that -once the pandemic has passed- it plans to recover some of those that disappeared for use or install new ones in areas such as parks.
For the mayor, José Chulvi, both historical recovery works will help to know the efforts that Xàbia has always had to make to have some drinking water and to know a little better the origins of a network that has evolved to become a benchmark, with a plant pioneer desalination plant and public 100% management, which allows, in addition to providing a good service, carrying out social actions.
Both Chulvi and the Councilor for Culture, Quico Moragues, have valued the interest and documentation and dissemination work carried out by Antoni Espinós in water matters and have invited the population to attend the presentation on October 28.