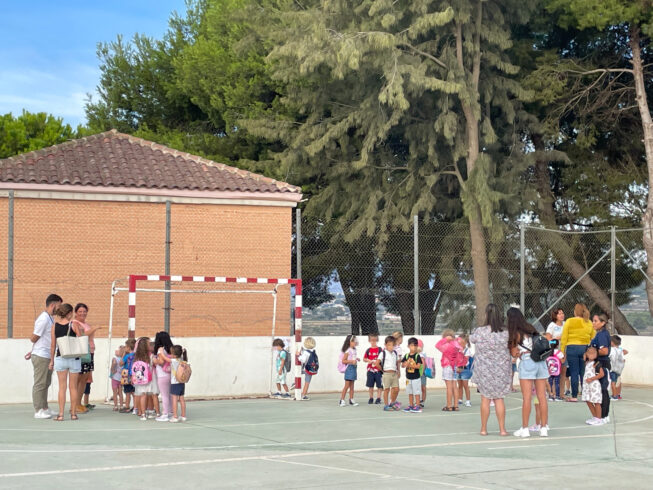 This Monday the 2023-2024 school year began at the CEIP Santa María Magdalena. A total of 279 students have joined the school, of which 89 are from Infant and 190 from Primary.
The entry of the little ones has taken place completely normally, without crowds and in an orderly manner. As has been done for three years, four different entrances have been established: one for Infant, another for First and Second and two others for Third, Fourth, Fifth and Sixth.
In the days before the start of the course, municipal services have carried out maintenance and improvement work, responding to all requests from the center's management. On the outside, the metal enclosures have been repainted, both at the entrance to Alicante Avenue and the Placeta dels Mestres, the access doors to the gym bathrooms have been replaced with new ones and the exterior walls of the gym have been painted. playgrounds. The garden areas have also been adapted and cleared and their fencing has been painted.
Finally, in the parking lot, the ornamental plants in the flower pots in the family waiting area have been renewed, and in the adjacent play park, following the requests of the neighborhood and users, the pebble gravel has been removed. the garden area and has been replaced by a compact material with resin that prevents the stones from detaching and causing damage.