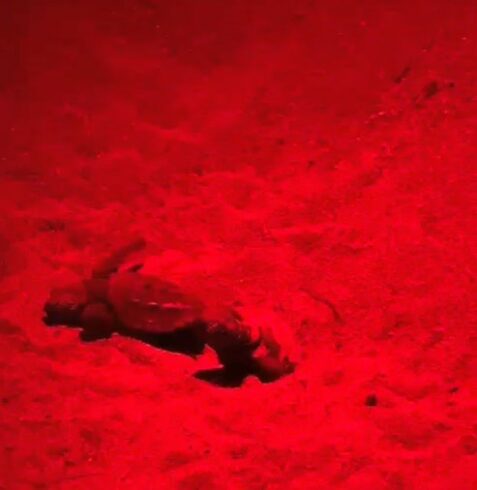 Nearly 60 turtles have been born in Dénia.
On the night of Wednesday, September 6, 55 were born after the hatching of the second nest on Les Albaranes beach, which were released into the sea during the early hours of the morning (seven were collected by Oceanogràfic). This nest corresponds to the third laying of the Diana turtle, in the Marineta Cassiana.
On the other hand, four more turtles were born last night (September 7), as recorded on video by one of the Turtle Camp volunteers.
During this Friday morning, the biologist from the University of Valencia, Jesús Tomás, will proceed to exhume the nest (it is expected that there should be about 15 eggs left).
The team of collaborators is made up of the Universitat de València and the UPV, Oceanogràfic, Voluntariado de Xaloc y Eucrante, Dénia City Council, and the Fundació Balearia.