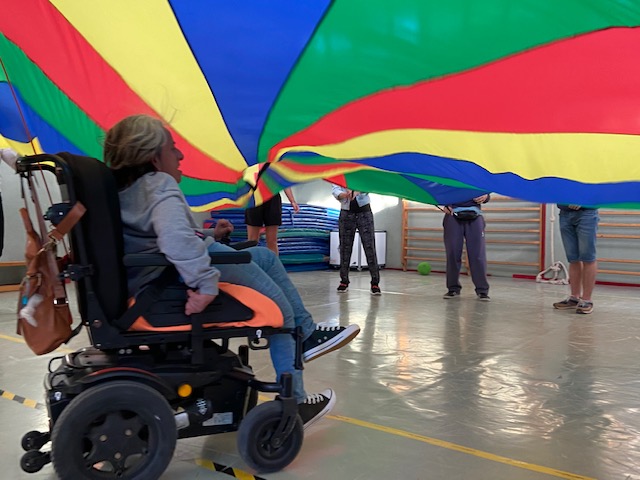 The Asociación Condenados al Bordillo is once again launching the project 'A por la Inclusión', with the fundamental objective of facilitating the incorporation of people with different abilities into the world of work and offering activities to the group of people with functional diversity.
The project, which has been running since 2013, has a duration of one year and six people with disabilities will be hired to carry it out. With the support of a Special Education teacher, two graduates in Physical Activity and Sport Sciences and several sports monitors, whose work is to support people with different abilities, and who participate in the association's projects, which is an important motivation for both parties.
The project is a reality thanks to the biomedical company Pfizer, and the collaboration of the Adecco Foundation, which has an agreement with the company with the dual purpose of offering support to social entities and promoting the social and occupational integration of the functional diversity group. Since 2013, Pfizer has donated funds to the project and the Adecco Foundation has been in charge of managing it.
The economic collaboration, which reaches 23,000 euros, allows the hiring of the workers, who participate in the different projects carried out in Dénia: 'Somos capaces', Escuela Municipal de Deporte Adaptado del Ayuntamiento de Dénia, 'Atención individualizada', 'Queremos Salir', 'Disfrutando del Verano', 'Som iguals, som diferents' and 'Talleres Tapis'.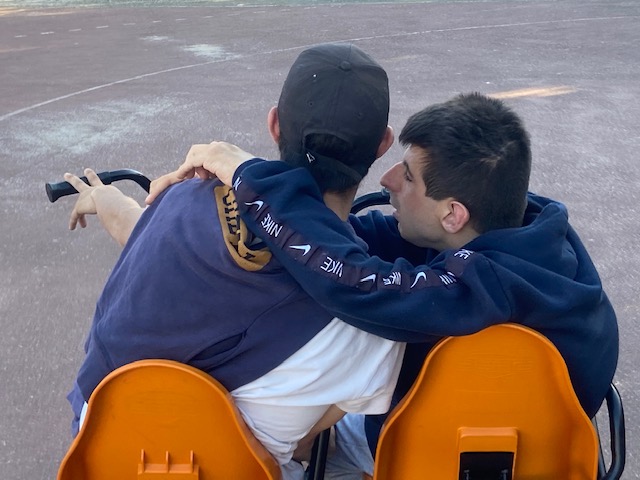 The activities take place in the mornings and afternoons, in the facilities of the IES Maria Ibars, Llunàtics, Raquel Payà Special Education School, Tapis de Dénia and the Association's home.
Among the workers, the project has Mar, a volunteer and user of the association, with cerebral palsy. Mar carries out administrative tasks, as well as participating as a speaker at many conferences and giving talks and awareness-raising workshops for different organisations. Her presence as a worker and user is very relevant to normalise the group and give it visibility.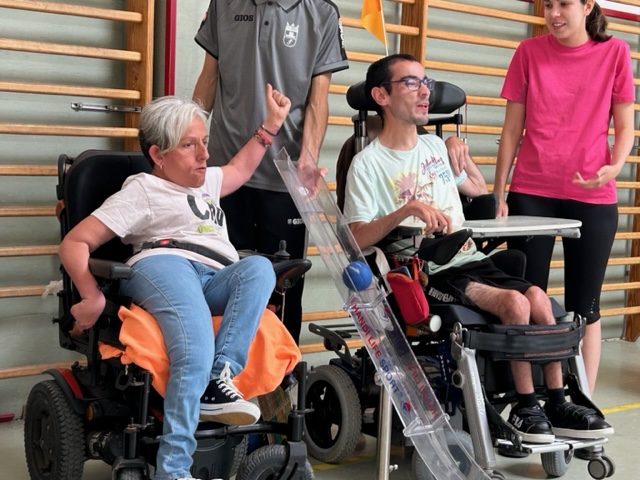 The councillors of Social Welfare and Sports of the Dénia Town Council have also collaborated with this project since it was created, with the cession of a van to move the users, the collaboration for the management of the School of Adapted Sports of the Dénia Town Council and the cession of several facilities, without which the project would be unfeasible to carry out. Likewise, Condenados al Bordillo also counts on the support of several individuals.