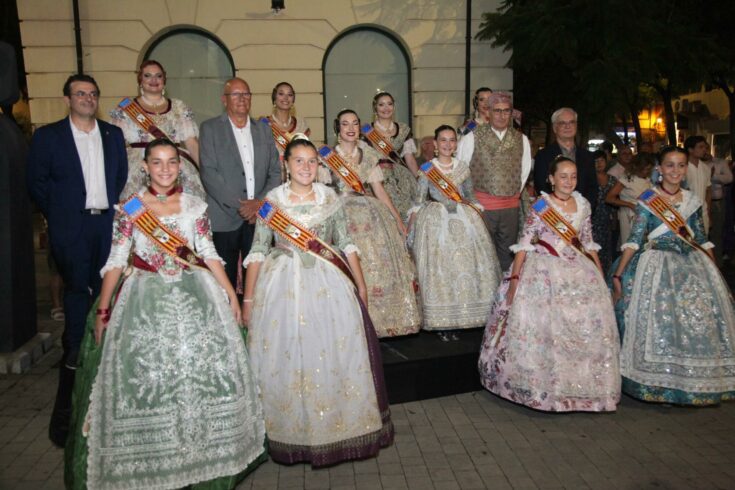 Dénia will be, this weekend, the epicentre of the Valencian fallero world. This Saturday 23rd September, the capital of the Marina Alta region will host the farewell ceremony of the Falleras Mayores de la Comunitat Valenciana for 2023. The event will bring together 24 local councils from all over Valencia.
At 5:30 p.m., the guests are expected to arrive at the Dénia Town Hall, where the official reception will be held.
At 18:30, the mayor, Vicent Grimalt, and the councillor for Fiestas, Raúl García de la Reina, will welcome the delegations. Afterwards, the official photograph will be taken on the steps of the Town Hall.
Afterwards, the procession will parade along Diana, Marqués de Campo and Temple de Sant Telm streets to the auditorium of the Social Centre, where at 8 p.m. the photo exchange ceremony is scheduled to begin, presided over by the Falleras Mayores de València 2023 and their Courts of Honour, together with the Falleras Fayores de Dénia 2023 and their Courts of Honour.
At the end of the event, a fireworks display will be set off from the site of the old ambulatory. The day will end at L'Androna Multiespai, where the guests will enjoy a dinner based on products and recipes from the Marina Alta.