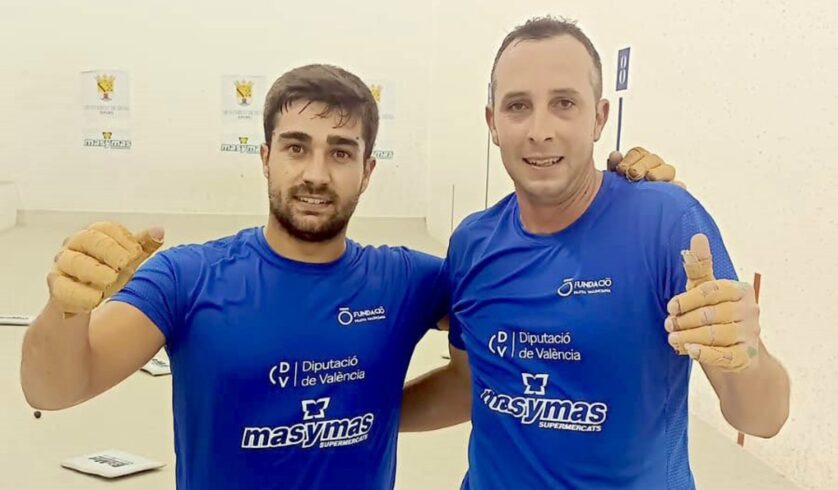 The "VII MasyMas Mixed Trophy" for Valencian pelota in the "scale i chord" already has a finalist who will compete for the title on Saturday at the Pedreguer ratchet. The grand final will start at 5:30 p.m.
In the first semi-final played in the Ratchet El Rovellet from Dénia, Francés and Tomás II defeated the couple formed by Puchol II and Santi by 60 to 30. It was a spectacular game in which there were so many that the audience got up from their seats.
In the other semi-final played in the Benissa ratchet The victory went to the duo, Giner and Conillet, beating Pere Roc II and Pere by 60 to 20. From the beginning, the Giner, Conillet couple seemed much better matched against rivals who had their best afternoon.