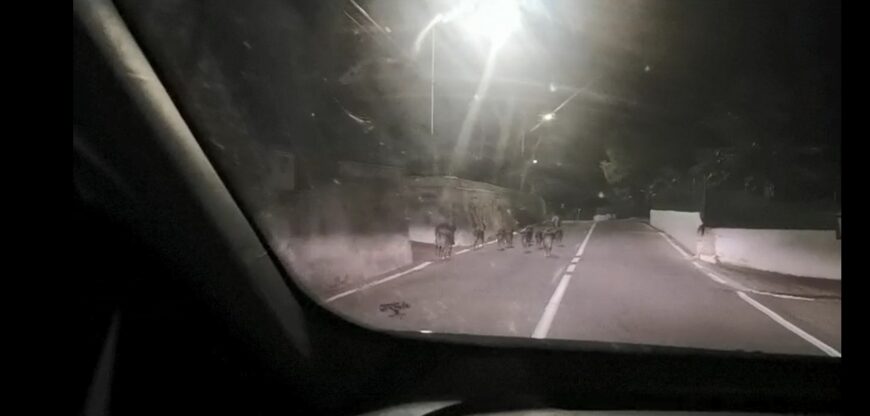 It has become, we could say, a common image in recent times. A herd of wild boars roaming the streets of Dénia.
On this occasion, the image could be seen last night on the Les Rotes road, when the herd took advantage of the darkness to cross part of this road. This image surprised the drivers who were driving along this road on the south coast of the city.
This is not the first time that herds of wild boars have appeared; they have also appeared on previous occasions on other roads such as the expressway that connects the city with the motorway, or other more central streets of the municipality, such as Avenida Miguel Hernández, or the port area.