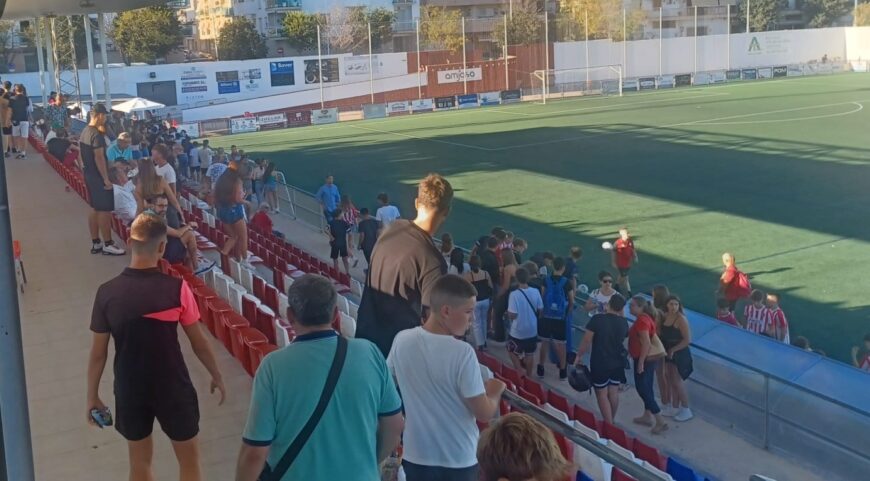 In it Xàbia municipal football pitchmoments of great tension were experienced, due to a monumental fight in which local youths and others from Benissa got involved.
The Xàbia Local Police was requested by the board of the CD Javea. In the stands a monumental brawl broke out between the youngsters. Members of the security forces arrested two underage youths from Benissa, proceeded to clear the stands and, together with the referee and the teams, decided to suspend the match.
It seems that throughout the week the youths from both municipalities had been challenging each other on social networks. During the search carried out by police officers, screwdrivers, bladed weapons and sticks with nails were found.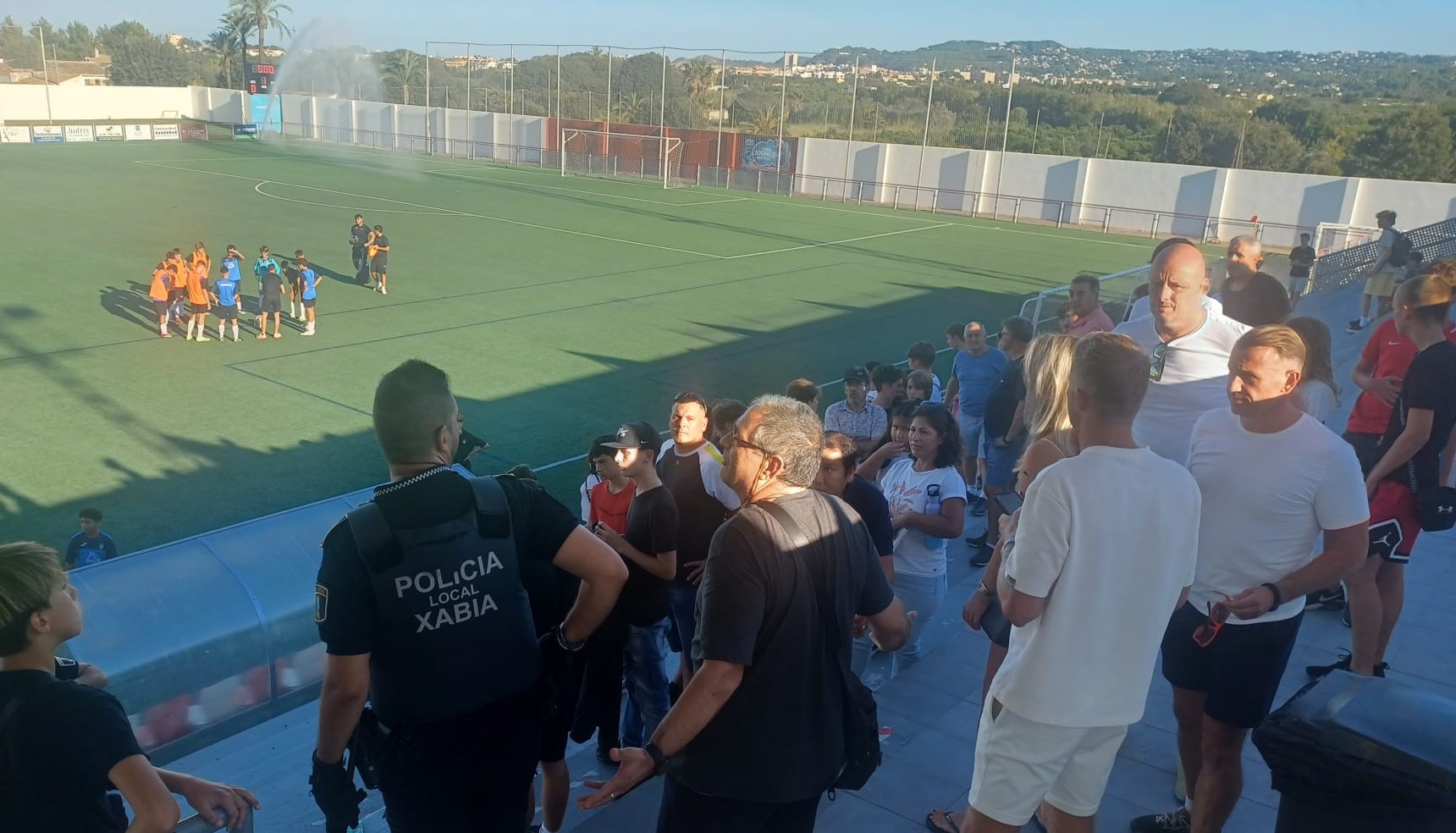 Minutes later, CD Jávea issued the following statement on its website:
"Following the events that took place in the run-up to the 18:00 match in which young people from outside both teams had allegedly made meetings through social networks to violently confront each other, choosing our football pitch to carry out the pitch battle. CD Jávea after consultation with the opposing team, the referee and the local police decided first to clear the pitch and later to cancel the match.
The club wishes to state that at no time was it aware of the problem and it was only when it became aware of the situation that it alerted the security forces of the municipality to take action in the matter.
CD Jávea strongly condemns this type of behaviour, which has nothing to do with the values that are instilled in the athletes on a daily basis by the coaches and technical staff.".