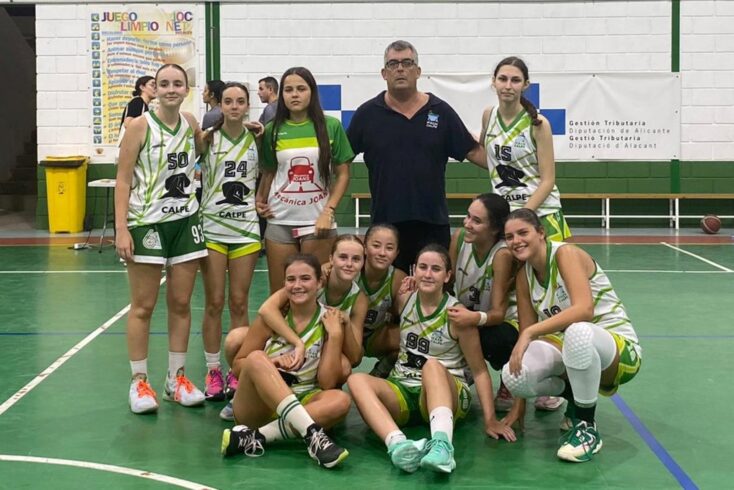 The girls of the CB Calpe Ifach junior team added their second victory in the promotion phase by winning the CB Jorge Juan of Novelda by 54 to 60.
The clash played on the Novelda field was exciting and nothing was resolved until the final seconds.
Both teams gave their all on the court, without letting the gains in favor of either side be large. Equality was the general tone during all the minutes.
The Calpinas had to work hard against an opponent who defended with great intensity. The local physical superiority was neutralized by the visitors' technique and vision of the game.
Two triple baskets in the final stretch of the match allowed the team from the town of Peñón to take a more than deserved victory. After this important victory, the team is only thinking about facing their next commitment in the same way, which will be receiving a visit from CB Orihuela in Calpe.