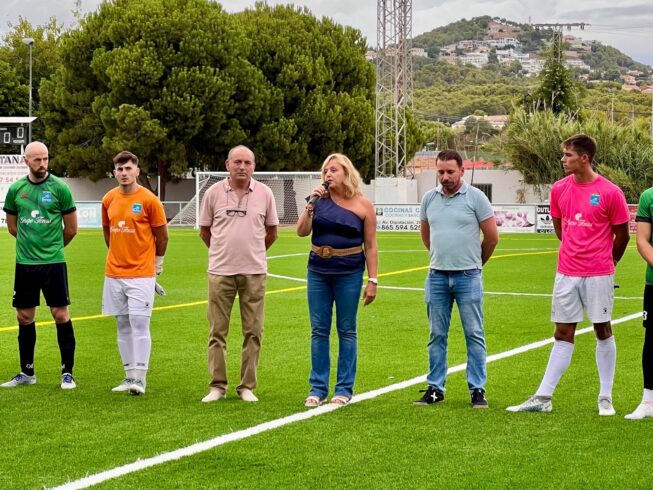 After several months of delay, the Calpe municipal soccer field is already showing off its new grass. A delay in the replacement was caused by having to make modifications to the contract when seeing that the removed grass could not be used again.
In addition, after changing the artificial grass, the goals and protection nets, the field sidewalks and the irrigation system have been renewed. The total cost of the works has amounted to 468,264.83 euros, of which 248,654.44 have been subsidized by the Alicante Provincial Council.
The mayor, Ana Sala During the presentation of UD Calpe he commented that, "Our intention is to continue investing in all municipal sports facilities, in addition to creating new spaces for sports practice such as Esplai Park or the Pump Truck", Sala highlighted the renovation of the parquet of the Domingo Crespo Pavilion as one of the pending actions that are scheduled to be carried out in the coming months.