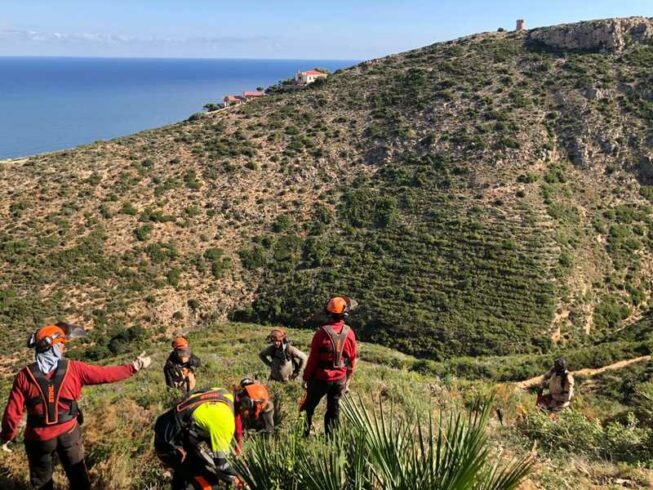 The Dénia City Council will expand the firebreak in the urban-forest interface of Les Rotes.
This is one of the actions planned, by the Department of the Environment, to execute this year in terms of fire prevention following the guidelines of the Local Plan for the Prevention of Forest Fires of the Dianense municipality in force since 2021.
Specifically, there are three interventions whose contracting is in the bidding process:
– The execution of a firebreak strip in the urban-forest interface of Les Rotes, continuation of the one executed last year. The budget for this action is 17,952.29 euros, of which the Department of the Environment subsidizes 16,943 euros.
– The opening of strips inside two ravines in the northern part of the Montgó slope, with a contract price of 16,766.55 euros. These actions will complete the cleaning of the ravines in this area of the mountain, which began last year with the adaptation of the Santa Llúcia and Emboixar ravines.
– The third action in tender is the execution of the second phase of installation of hydrants in the Montgó, a total of 11, which complements the first phase carried out last year and which involved the placement of another eleven. The tender price for these works is 48,360.55 euros.
On the other hand, in the month of October the clearing and pruning of the trees that are located in the easement area of the Barranc del Monyo road (Les Rotes road) will begin, already awarded for a budget of 23,147.30 euros.