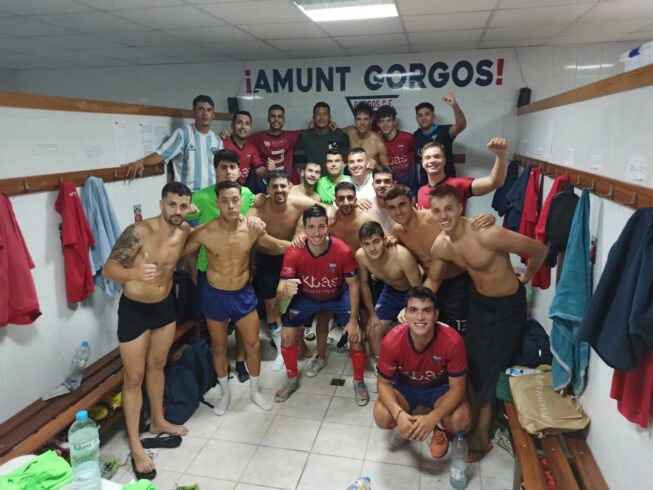 He Gorgos CF, won a thrilling match against Safor Gandia by 2 to 0. The locals put a lot of effort so that the points at stake stayed at home. A goal from León in the first half and another from Molines in the second led to the victory for the Gata de Gorgos team.
The UD Benissa won emphatically in his visit to the field of AT callosa, by 0 to 5. The result clearly reflects what happened on the playing field. Successful hitting was key for the Beniseros to achieve such a huge victory.
He FB Teulada-Moraira was the winner of the regional derby by beating the CE Pedreguer by 2 to 1. Control of the game belonged to the locals who took the lead with a goal from Quesada in the first half.
In the second, this same player scored 2-0 and in the final stretch of the clash Carles brought emotion with his goal. The stony team looked for an equalizer but the good defensive order of the locals prevented it.
The worst of this day was the defeat of Orba CF, who was surprised in his fiefdom by Benifairo that beat him 0 to 1. The team led by Juan Coca, he sought to level the goal scored by Eric but he was unsuccessful at the time of the shot.